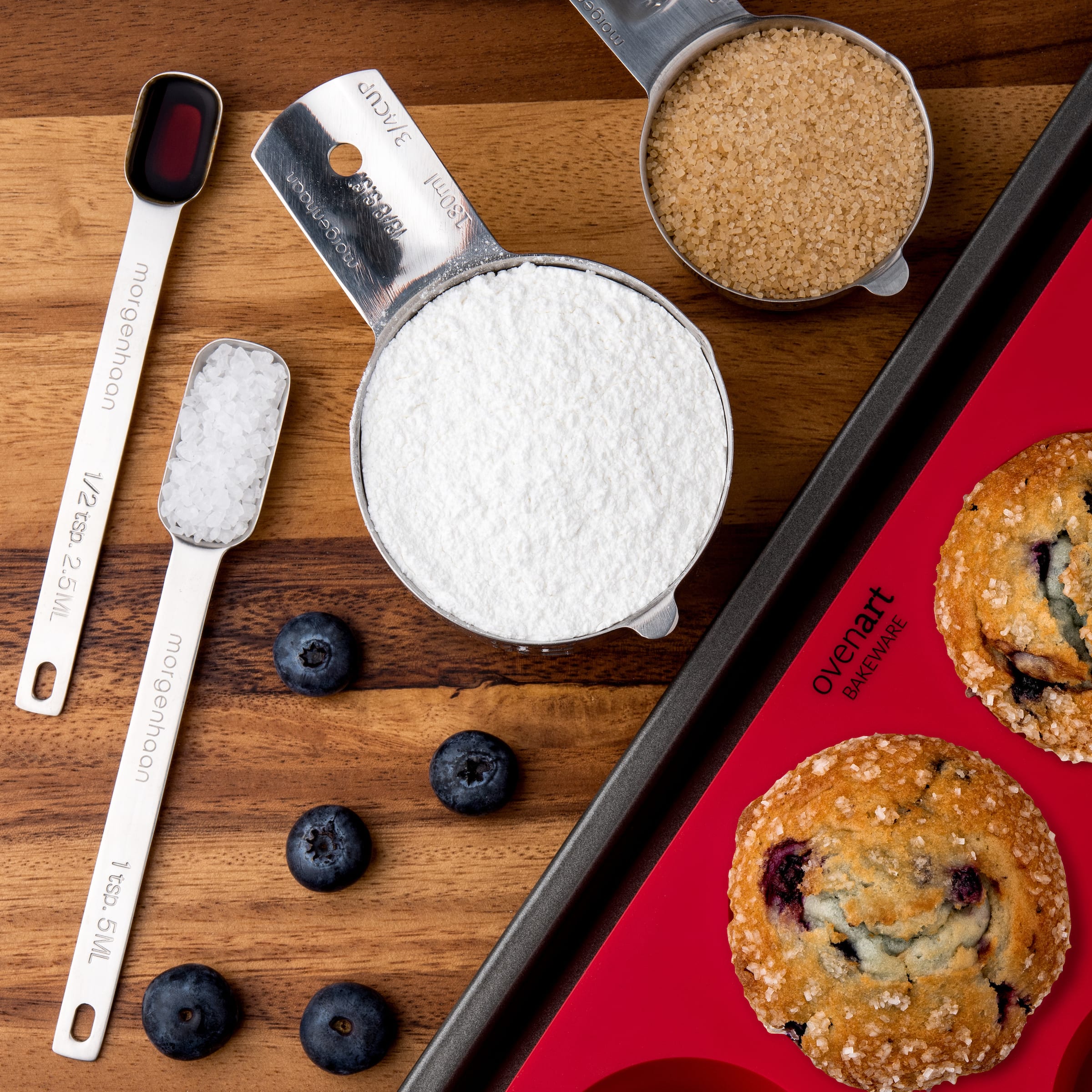 It began with trying to answer a seemingly simple question. Why do we bake?
As bakers ourselves, we knew it wasn't just about the homemade muffins, cupcakes, breads, and other treats that end up coming out of the oven. It's not just about the results — as delicious as they may be! There's something more, something special about the process of baking itself. Indeed, new and experienced bakers alike know there's good reason to believe that baking really does soothe the soul.
At OvenArt, we started with this pure love for baking and we designed our bakeware around it. It is why we use only the highest grade of food contact silicone, ensuring they're 100% safe for hot ovens. It's why we don't lower costs by using material containing plastic filler which can produce odours or leak into food. It's why we make no compromises in the design and construction of our baking products.
We finish baking surfaces with a smooth, high-gloss finish so that the non-stick quality and easy clean-ups last a lifetime — because we know that nothing else can ruin a good bake like a bad clean-up. And we guarantee you'll love your bakeware just as much as you did on your first day together — or your money back.
We are inspired to bake for reasons maybe similar to your own. For the challenge, and the satisfaction. For the fun, and for therapy. For the delicious results, and the happy smiles they bring to the friends and family we share them with.
And for some of us, we are inspired by our mothers who baked, and our grandmothers before them.